Without sugar, without compromise
Zero candies are great choice for all adults preferring exciting taste without added sugar, free from preservatives, artificial coloring, and gluten.
Friendly to the slim body and teeth
The main ingredient, which substitutes sugar, is ISOMALT, an ingredient of vegetable origin which is used to sweeten food without adding many calories and without increasing blood sugar levels.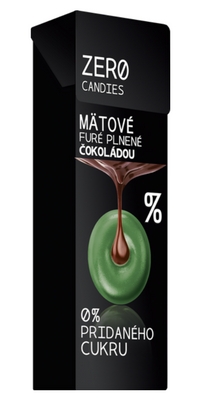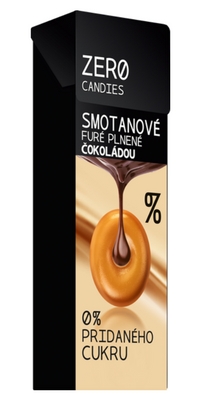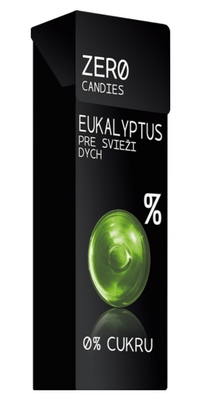 Elegant pocket packaging
Discover the unique taste that you can fully enjoy! In the practical closeable packaging with elegant design fits well not only into each pocket but also into the most elegant handbag.
Delicious flavors
A soothing eucalyptus, a fresh taste of sour cherries with a pomegranate, a fine mint with a drop of chocolate, or the authentic taste of butter candies with a chocolate heart. An intense pleasure for every moment of the day or the night, especially for you!