Exclusive and unique
Unique chocolate on the Slovak and Czech markets. One meter long, handmade from Belgian chocolate.
Natural ingredience
It is a premium product made entirely from natural ingredients and high quality raw materials, free of hydrogenated (vegetable) oils. It contains nothing more, just honest true chocolate.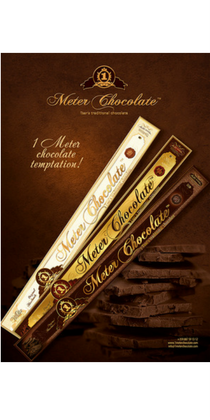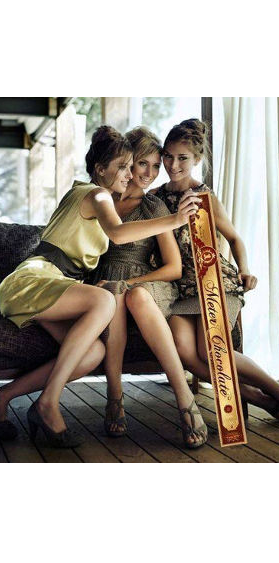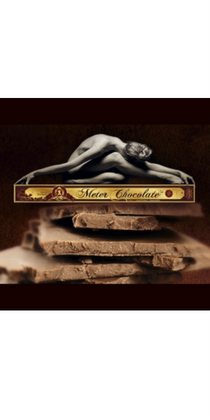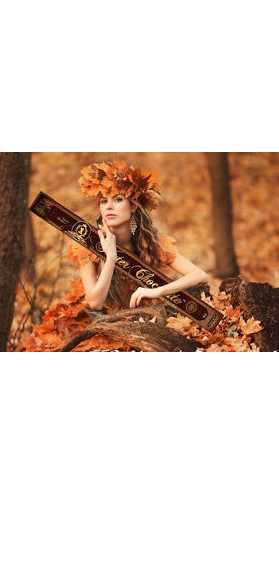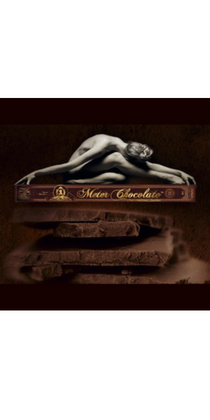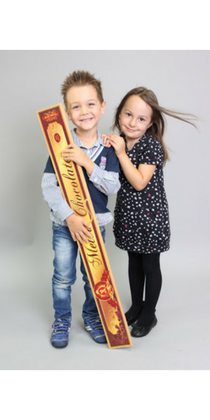 High quality gold
Milk chocolate was awarded the Golden Medal and the Best Product Quality at the International Exhibition – INTERFOOD Drink 2016.
Original gift
It is a memorable and attractive gift for a birthday party or just instead of a luxury bonbonniere, flowers, or a bottle of expensive wine. In the dark version you will find only high-quality cocoa (55%), cocoa butter, sugar, and vanilla. Milk chocolate  (34% cocoa) is refined with milk and white chocolate  with delicious cocoa butter.
Did you know, …
… that the story of 1 Meter Chocolate dates back to the 19. of the century?
The story of the 1 METER CHOCOLATETM began in 1877 when it had been delivered specially for the Russian Imperial Court during the seizure of the Bulgarian town of Svishtov. The Russian Emperor Alexander II and army chief The Great Duke Nikolay Nikolaevich had their headquarters near Svishtov… The everyday life in the Imperial headquarters included not only military actions but also the traditional royal banquets, where champagne was a must along with a lot of chocolate…
---
Known for their entrepreneurship Svishtov merchants quickly met the demand and began to produce chocolate. And because of the constant huge needs of the imperial entourage they started molding the chocolate in one-meter big bar forms. The same size chocolate temptation for everyone, today is created in the traditional way only by Manastira – Svishtov.